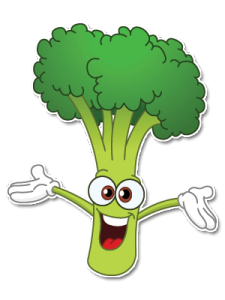 Vegetarianism is a fairly recent phenomenon in Chile, and growing ever so rapidly, especially in the capital city, Santiago. While this new concept may come off as strange to many Chileans who consider meat and fish staples of their national diet, vegetarianism is becoming far more accepted and normal throughout Chilean society. Vegetarians are popping up every day in Santiago, transitioning from meat empanadas to cheese, completos (national sausage sandwich) to papapletos (french fries in place of the sausage).
While there isn't a huge variety of vegetarian restaurants in Santiago, there are a select few with good reviews, good food, and reasonable pricing. A detailed list of restaurants and specialty shops can be found here: http://www.happycow.net/south_america/chile/santiago/. In this list, you can also find a few vegan restaurants, specialty shops for purchasing vegetarian favorites (i.e. tofu, soy burgers, and quinoa), and a number of veg-friendly restaurants (places that serve meat but provide a variety of authentic vegetarian options on the menu). A really common specialty shop is the tostaduria, a chain of whole grain markets where you can find flour, rice, beans, nuts, dried fruits, and imported international goods, such as hummus and turkish coffee, among an array of other specialities.
The majority of these vegetarian restaurants and speciality shops are settled in Providencia and El Centro, the tourist hotspots of Santiago. Even if you're far from any of these locations, or you're just in a hurry to grab something fast and cheap, there will almost always be vegetarian options available in those bustling diners along Providencia Avenue or the steaming, ever-popular street vendors. While some of these options aren't always the healthiest, like fried cheese empanadas and sopaipillas (fried pumpkin dough), they're cheap, quick, and totally meat-less! Oh, and dangerously delicious. One of the best, healthiest, and cheapest options, however, is situated right outside of pretty much every university campus in Santiago as well as the most populated metro stations, like Baquedano, Salvador, and Tobalaba. Soy burgers! For anywhere from 500-800 clp (depending on the quality of the burger), you can grab a delectable soy burger on the run. Some of these independent vendors sell a simple soy patty inside of an hallulla (national bread), while others go a step further and whip up their own veggie burgers with black beans, lentils, or soy meat. And some even make their own bread! These, of course, are the more costly burgers, but well worth the few hundred extra pesos.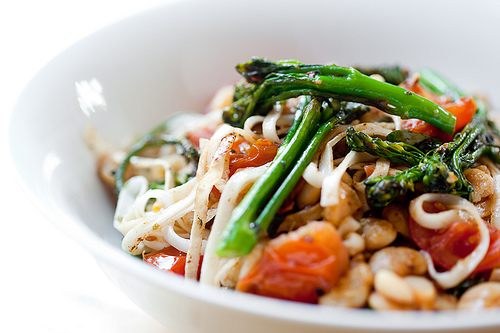 If you're worried about cost, don't be. Being a veggie in Santiago is as cheap as being a meaty, and maybe even cheaper! Of course, that depends where you're shopping for your veggie food stuffs. The best, cheapest place to purchase all of your staple products (i.e. fruits, vegetables, eggs, cheese, and pasta) in Santiago, by far, is La Vega, an enormous open-air market with the cheapest of the cheap for outstanding quality. You can find just about everything there, from fresh produce to imported spices for preparing your favorite veggie dishes!
Being a veggie in Santiago is easy, cheap, and healthy (especially considering all of the greasy Chilean meat specialties, like chorrillana, sandwich de lomito, and choripan). While Santiago is no vegetarian hub like say, Portland, the veg-trend is rapidly spreading like wildfire, converting more and more Chilean students and young professionals in search for a healthier lifestyle. Come and be a part of Chile's veg-revolution; maybe you can even start your own soy burger biz!