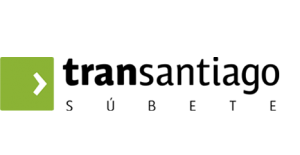 Implemented in 2007, Transantiago is recognized globally as one of the most ambitious reforms in modern public transportation. It unified the various bus lines and metro into one system, which is accessed using rechargeable "Bip!" cards rather than money. Although its sudden implementation was widely criticized and directly inspired other cities to roll out public transport systemic changes more gradually, today it is an efficient and useful way to get around with just a small amount of background knowledge.
Bip! cards can be purchased at the ticket booth of any metro station, which are also easy locations to recharge them with cash. Metro prices fluctuate with the time of day, but are always between $590 and $700 Chilean Pesos per ride. One bus ride within 120 minutes from the start of your travel, (use of Bip Card) is free, (except for off peak time when there is an additional charge of 30 pesos.
The most important thing to note about the buses- besides the fact that they are always called las micros, in Chilean Spanish- is that the Bip! card is the only accepted form of payment. Cash cannot be used on buses, so for those who plan on using them while in Santiago, it is important to buy a Bip! card at a metro station as soon as possible.
On most routes, rush hour strongly impacts the comfort level of the buses. Between 8 and 9:30 AM and 6:30 and 8 PM Monday through Friday, many buses (and metros too) have tightly squeezed standing room only- it gets as crowded as six people standing in one square meter of space. The worst of traffic gridlock also happens between these hours, so expect taxi prices to run high as well. It is recommended to plan weekday excursions around rush hour, if possible. The buses are considerably more vacant on the weekends, unless they are en route to an event like a major soccer game.
Buses see very little crime during the day. However, the risk of robbery and assault increase late at night. Even during the day, it is necessary to keep all bags not only within eyeshot, but in hand. Petty theft and pickpocket incidents are common throughout all crowded areas in Santiago. When there is a large amount of street partying, such as in celebration of a major sporting or national event, nearby buses can become a haven for drunken revelers. It is during these times that a taxi, or even the metro, may be a better transportation choice.
Bus routes can be find online on Google Maps and a variety of other websites. Bus numbers are prominently displayed on both buses and bus stops. Furthermore, most buses have a plaque in the front window that lists major streets and destinations that the bus goes to. For those who speak Spanish, the bus drivers are happy to confirm that riders are on the correct bus if they ask when they enter. Finally, the elderly, infirm, injured, and pregnant enjoy a large amount of respect and access to seats on buses. Using the buses in Santiago is overall easy for those accustomed to using bus systems in other countries, as long as all riders have a Bip card and some familiarity with the routes and rush hours.