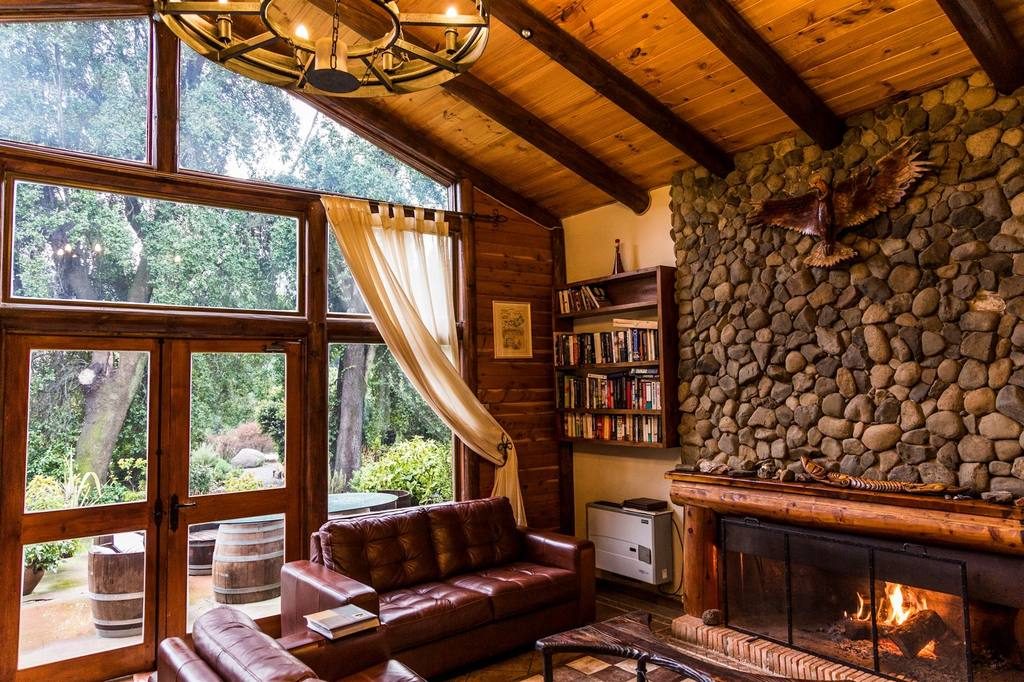 Lodge in Colchagua Valley
When visiting Santiago travellers should not discard the option of also exploring near towns as well as landscapes; a few metropolises in the world, and particularly in South America, boasts such wealth within a short distance as it does Chile´s capital city.
Now, tourists might be expecting to read about a certain valley, or mountain scenery, a river or a vineyard, but this is when they are surprised, as one of Santiago´s closest riches to be mentioned is not a natural feature of the country, but a hidden gem with impeccable reputation, which has been year-after-year relentlessly servicing guests at the same time as exceeding their highest expectations. This hidden gem is Tumuñan Lodge, a business carefully and lovingly run by its Chilean/British owners, a young couple who offer unparalleled customer service to visitors of all ages, countries and social status. In fact, when staying at Tumuñan Lodge Will and Carolina, the owners, make you feel as if you went from home to home.
The lodge is a cosy, elegant building whose main interior-facilities are the dining/living area, where guests interact with one another during meal times or when sitting on the comfortable leather sofas facing the log-fire, and 4 suites, one of them being a two-ambient family unit with its own log-fire stove. Each of these rooms displays amenities that will provide clients with a most tranquil and fulfilled stay.
Guests´ experience at Tumuñan Lodge normally begins in the evenings when dinner is being prepared with locally sourced produce; some of the flavourful elegantly presented dishes served at the lodge are chicken Indian curry and beef bourguignon. These are gourmet three course-meals preceded by fine starters, such as crab-meat-balls, and followed by always tempting desserts. Not forgetting to mention, of course, that this is all accompanied by the right wine recommended by Will, an expert on the topic and the proud owner of a vineyard.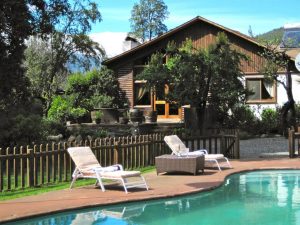 As for the surrounding area, the pristine, lavish garden frames a swimming pool and a hot tub, all set on the virtually virgin grounds of the Andean highland foothills. At Tumunãn Lodge travellers are constantly highly encouraged to explore the natural beauty of its vast landscape, which is also the house of the lodge´s horses, cows, dogs, sheep and the stopover choice for many of the varying wildlife of the region.
Some of the activities guests can embark on during their stay at Tumuñan Lodge are horse riding, trekking, wine tours, wine tasting, and fly-fishing; being the latter the highlight amongst travellers who consistently describe it as "top-notch" whilst stating that the lodge´s nearby area is "the best one in Central Chile for trout fishing". These tours are all organised, if not guided, by Will, a passionate fly-fishing guide himself.
Location:
The lodge is located in the Colchagua Valley at Las Peñas area, only 2 hours south from Santiago. The proximity makes this place the perfect escape from the city at any time during your trip to Chile´s capital. Close by, is the small city Santa Cruz, where tourists can find tradition, wine and culture. For the travellers looking for Chile´s famous natural thermal baths, Termas del Flaco, also within a short distance, is a great way of relaxing while enjoying some great views at any time of the year.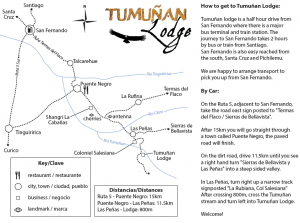 Guests to Tumuñan Lodge have the privilege of experiencing most of Chile´s greatest aspects: the wine, the mountains, rivers, waterfalls, wildlife, spring waters, all under the unequalled care of its hosts. This is definitely more than any travellers could possibly imagine, and just a short drive from Santiago.