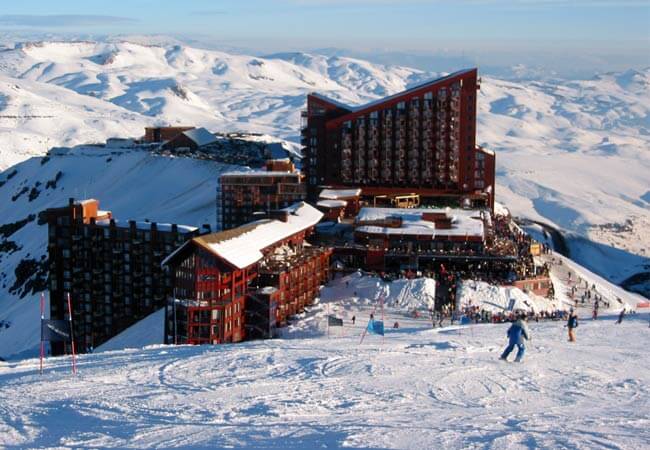 Valle Nevado – Also Fun for Non-Skiers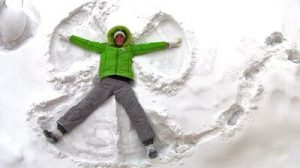 Allocating a morning, an afternoon, or even an entire day while holidaying in Santiago for a sightseeing tour in Valle Nevado, a popular ski center located in the Andes Mountain Range, is a must for any tourist exploring the country. No matter the season! Still, the unique scenery of the Andes Mountains is unquestionably more sought after by tourists during the winter months. Anyhow, some people hesitate to visit Valle Nevado during the ski season. Why? Because of the old concept that follows: snowy mountains = skiers + snowboarders only. But we better warn you that Valle Nevado holds impeccable reputation because of its impressive infra-structure, which caters to all kinds of winter travellers visiting the resort. Including non-skiers!
Sightseeing Tour in Valle Nevado
Shops, Restaurants, Coffe-Bars & Lots of Snow!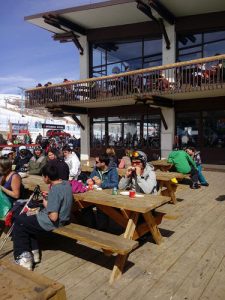 A sightseeing tour in Valle Nevado is the ideal activity for non-skiers winter travellers. After all, why wouldn't you have a full day filled with lots of fun in the crisp Andean air, taking beautiful photographs, playing in the snow and enjoying a nice meal in the white mountains. Because you are not a fan of carving up the slopes? I don´t think so!
When taking part on a sightseeing tour in Valle Nevado in the winter months you will visit the stunning Andes mountain range in perhaps its most fascinating form. And make no mistake; as soon as the snow begins to fall, this becomes one of the most popular tours, on top of the list of tourists coming from all over the world. For this very reason there is a wide range of tourist companies offering this tour. Some more expensive than others, some with better vehicles than others, and of course, some offering more bang for your buck. Certain companies even lend passengers ski goggles, and gloves. While others, before starting the beautiful journey towards the mountain, stop at a ski rental shop in Santiago for tourists to rent clothes and / or waterproof shoes.
Observations
A Sightseeing Tour in Valle Nevado, during the winter season, requires some extra care from the company providing the service. Here, we will make a couple of observations to make you aware of what to expect when hiring a sightseeing tour in Valle Nevado within those months.
The long winding road (which is actually part of the adventure), when covered in snow can be a bit dangerous and requires a sensible driver with experience, as well as an appropriate vehicle for this type of weather conditions.
Keep an eye on the weather forecast.
Itinerary & Costs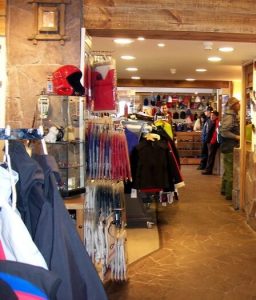 The itinerary of a sightseeing tour in Valle Nevado is fairly simple. The company organizes the pickup time at the hotel, which can be as early as 7:00 o´clock in the morning. Get ready for the cold! Also, remember that during the winter in Santiago the sun rises around 8:30 in the morning. How wonderful! You will witness the sun rise on your way up to the mountain. A great start to the day.
Even if you don´t want to rent waterproof clothes it is essential that you either buy or rent gloves and waterproof boots. The rental cost for these in specialized stores is between CLP 8,000 and CLP 15,000. But, why not go to Jumbo supermarket in Costanera center shopping mall and check out the inexpensive options they have? As for the cost of your sightseeing tour in Valle Nevado itself, this will depend on the company. Prices ​​generally range from CLP 25,000 to CLP 35,000. Additionally, don´t forget to take cash for a nice meal in the mountain. The credit card machines up there aren´t very reliable!
This tour lasts more or less a whole day and is not limited to Valle Nevado ski resort only. On the same day you will also visit the oldest ski village in Chile, Farellones, as well as the ski resorts: La Parva and El Colorado!
Keep your camera within easy reach at all times to not miss out a single shot & enjoy the snow!