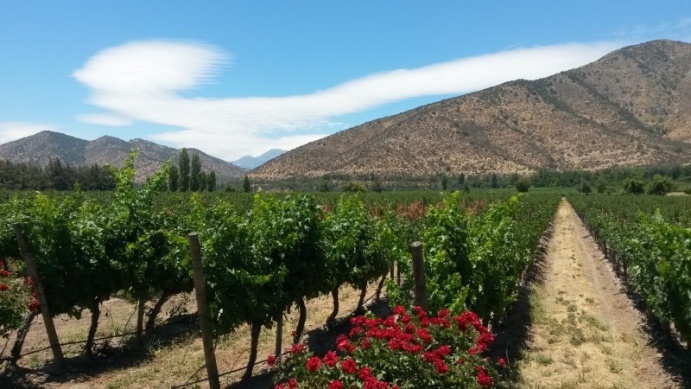 Tradition & History
Santa Rita winery is, without a doubt, one of the most prestigious and traditional wineries in Chile. With a story entwined with the history of Chile itself, Santa Rita winery bears serious commitment to quality for more than a century. In 2010, the highly regarded title "Winery of the Year" was awarded to Santa Rita by the prestigious magazine Wine & Spirits for the tenth consecutive time. Its wine production beginnings dates as far back as the first attempts of wine making on Chilean soil. Currently, some of its most outstanding wines are the Triple C, a blend of the varietes: Cármenère, Carbernet Franc and Carbernet Sauvignon; as well as the celebrated wine Pehuén, made mainly from Cármernère grapes reflecting strong expressions of Apalta´s terroir.
Santa Rita Winery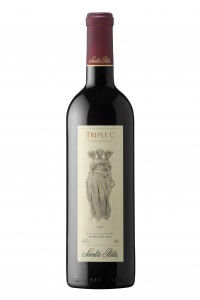 Located only 50 minutes from Santiago,  a tour in Santa Rita Winery should be a must on your to-do-list during your holiday in Chile. This is an activity that, depending on how much you are willing to spend, can last from 1 to 2 hours. However, a visit to Santa Rita's grounds is not limited to exploring vine plantations, lavish gardens, cellars and a big manor house. After or before your tour don't miss the opportunity to enjoy the fine cuisine offered at the winery´s restaurant Doña Paula or to take a break at the cafeteria La Pañaderia. This cafeteria, in the late nineteenth century, was a bakery whose manufacturing was exclusively to provision bread to the homes of local workers and their families. So much history! Additionaly, on the grounds of Santa Rita Winery, sitting next to the manor house, there is  the beautiful Museo Andino (Andean Museum). A building of fascinating architecture displaying a collection of objects representing Chile´s various peoples. At the Museo Andino there are collections of  wooden moais, depicting some of the culture of Easter Island, in the Rapa Nui room. Representing the Mapuche's, there are gorgeous artifacts such as : silver items, ceramic pots, wooden masks and musical instruments. It's worth the visit. The Museo Andino opens from Tuesday to Sunday from 10:30 to 17:30. Entry is free.
Classic Tour & Private Classic Tour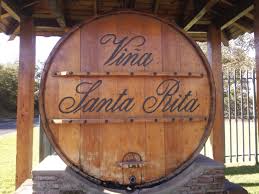 Both the classic and Private tours follow the same itinerary on the winery grounds. During these tours visitors will first learn about the fascinating process of winemaking to then enjoy a fine wine tasting of Reserve and Gran Reserve wines. At the end of the tour tourists receive a personalized Santa Rita wine glass as a souvenir. Each of these tours lasts around 70 minutes. What is the difference between them? During the classic tour your experience will be shared with a group of up to 30 visitors. This tour will cost you around CLP 10,000. As for the Private Classic tour, for CLP 20,000, your experience will be considerably less crowded. Although, there is a a minimum of two people requirement for this tour to take place. To ensure your spot on any of these tours make your reservation in advance, from Tuesday to Sunday, via email: reservastour@santarita.cl    
Ultra Premium Tour
At Santa Rita Winery you can also design your own tour. The Ultra Premium tour gives you the option to explore  the steps and subjects of winemaking that most interest you. For CLP 70,000 pesos, and a minimum of two people, on this tour you can  choose your very own itinerary with the support of an expert. The end of the tour is celebrated with fine wine tasting of 6 wines paired with an elaborate cheese board and nuts. Book your reservation in advance, with at least 3 hours notice, from Tuesday to Sunday, via the email: reservastour@santarita.cl
Bike & Wine Tour
If during your visit to Chile you have an entire day to explore this fascinating aspect of the Chilean culture: the world of winemaking; but of course, only if you like cycling, we recommend the Bike & Wine tour. On this tour you will ride your bike through the Maipo Valley. This valley is known for being the area where Cérmenère grape variety was "rediscovered " in Chile. This tour also includes tasting wines from different cellars, a visit to the Andean Museum and, finally, a needed break at the historical cafeteria La Pañaderia. It will be quite a day exploring the impressive landscape of the Andes. Please make your inquiry on prices and availability via the email: reservastour@santarita.cl
Casa Grande Hotel ( Manor House Hotel )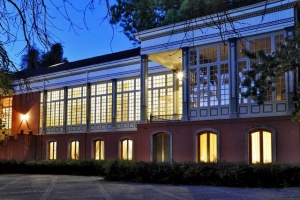 The winery´s manor house is a gorgeous 16-room building that has been kept under thorough maintenance since it was built for Doña Paula Jaraquemada over 200 years ago. In 1992 the house was converted into a hotel currently comprised of 5 suites and 11 standard rooms. Accommodation at any one of these rooms includes free Wi-Fi signal and breakfast. Inquire about prices, availability and reservations at the hotel via the email: hotelcasareal@santarita.cl
How to Get There DIY
For the bolder tourist, the kind that is not easily intimidated when in a foreign country, going to Santa Rita Winery without resorting to tourist companies is an easy task. And although there are other cheaper routes and means, SantiagoChile.com believes the more practical way to do this is to take the metro to Los Heroes station, on Line 1 (red ), and from there take a colectivo ( a shared taxi ) heading to Buin, colectivo number 5010 is the best one for this journey. The cost is around CLP 13,000 per person. Just tell the driver your destination ( Santa Rita winery ) and he will drop you off right there. The drive should not last more than 40 to 50 minutes . The "terminal" for the coletivos leaving for Buin is on the corner of Av. Bernardo O'Higgins with Almirante Barroso. A hair's breadth of Los Heroes metro station. Have a safe journey & enjoy the wine!