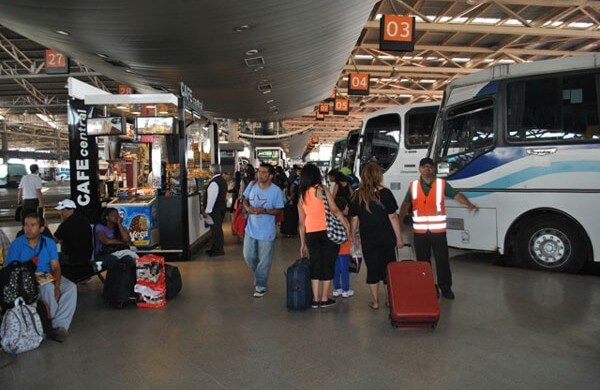 San Borja Bus Terminal
Terminal San Borja is a major bus station west of central Santiago, from which buses go to a huge variety of locals. Some of the most popular and numerous trips are to coastal destinations such as Valparaiso and Viña del Mar, La Serena, and Iquique. This station also connects Santiago to most major Chilean cities and tourist destinations, including Antafogasta, Concepción, Puerto Montt, Pucón, and dozens of others. There are even buses to major cities outside of Chile such as La Paz, Buenos Aires, and Lima.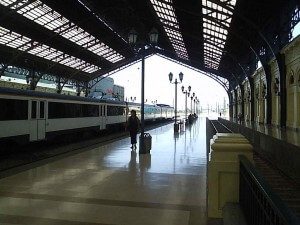 Terminal San Borja is located in the Estación Central comuna of Santiago, a short walk south of the metro station of the same name. The metro is the most reliable way to reach the station because of the high amount of traffic and frequent demonstrations on the streets above. However, the metro does not allow individuals to take more luggage than they can easily carry through the turnstile, so when not traveling light, a taxi may be a better bet. The bus terminal is adjacent to a grand train station, which can be beautiful to behold. There is a gorgeous carousel, fantastic Chilean street food, and shops and street vendors. This entire area is usually quite hectic and a haven for pickpockets, so exercise a high amount of caution with your belongings. Avoid wearing backpacks or leaving any belongings out of sight.
Tips for your Trip
Overall, it is a good idea to buy a bus ticket ahead of time, and to return to the bus station leaving about a forty-five minutes cushion. This is because the lines for tickets can be long and schedules may be different from postings on the internet or in other advertisements. Buses do sell out quite often as well. However, once tickets are in travelers' possession, the schedule is overall reliable.Tickets can be paid for with cash or credit, and run from about $6,000 Chilean Pesos (to nearby beach cities) upward- depending on distance and bus amenities. Most experienced cashiers are accustomed to assisting foreigners, and will try to help non-Spanish-speakers make their purchase.
Valparaiso and Viña del Mar are exceptions to some of these rules of thumb. When there is no major event such as New Years' Eve or a concert like the Festival of Viña del Mar, buses to these two beach cities run every twenty minutes or so, and tickets are generally easy to come by the day of. Plenty of food is available at the Terminal San Borja, largely traditional Chilean fast foods like the hot dogs called completos, and fried foods like empanadas and sopapillas. Coffee and tea are also easy to find. There are also plenty of kiosks loaded with inexpensive snacks to bring onto the buses.
Terminal San Borja, albeit busy, is the best-connected bus terminal in Santiago. The most certain way to ensure a smooth trip is to visit the station ahead of time and buy tickets for the trip early. This allows travelers to relax the day of their trip, focus on safely getting themselves and their luggage to the station, and hopefully spending a little time to enjoy the cultural experience that is Terminal San Borja itself.