Santiago boasts a large number of restaurants with new ideas popping up everyday; therefore it is understandable how it could be overwhelming to narrow down the best restaurants when in town. This list of restaurants has been created based on service, quality, and design, among many other factors, to help one avoid a "hit or miss" type of dining experience.
The W Hotel

The world-renowned W Hotel hosts one of the most complete dining services in Santiago.  The breakfast service is impeccable and even includes a waiter for each table (English speaking), although the service style is buffet. Fruit stands are clean and bountiful as are the assortment of cheese, cereal and the "egg station", where one may order eggs to one`s liking. It is important to note that the entrance to the W Hotel is a bit tricky, with the actual hotel lobby situated on the third floor. The price per person is around 30 USD, which is a fair price to pay considering the excellent service and quality. 
---
Tiramisu
Tiramisu is located across the street from the W Hotel and is a highly popular Italian restaurant. There is never a dull time as its fast paced environment and friendly waiters are constantly moving about. The vast menu includes a wide variety of brick oven pizzas, calzones, salads, pastas as well as fresh antipastos for everyone`s taste. The service is great considering it is a Chilean restaurant and the timing is just right as well. It is important to mention that Tiramisu has become a social phenomenon due to its great food and great prices, which means that having a reservation is always ideal. 
---
 La Mar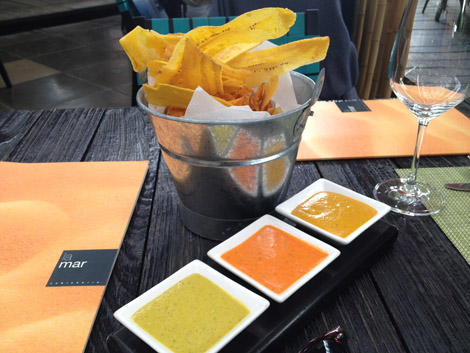 A Peruvian restaurant that has become one of the best seafood stops in Santiago, La Mar, is a must. Colorful displays, eager to please staff, pisco sour and delicious creole and modern dishes make this restaurant stand out. Colorful dishes include large portions of assorted flavors including meat, fish and not limited to but also including rice dishes. The entrée of octopus skewers are a perfect example of La Mar`s dominion over their recipes. Reservations are ideal and a mid to high price range should be considered.
---
Zanzibar – Terrace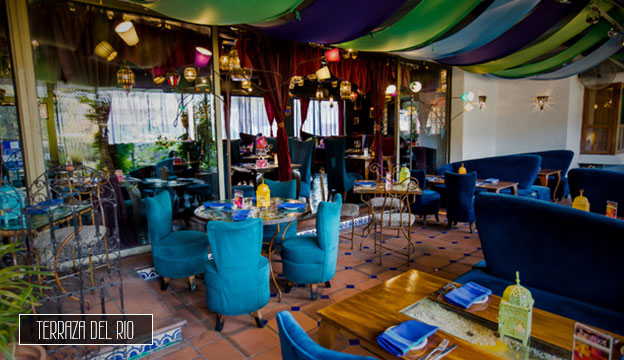 Zanzibar forms part of a group of restaurants known as Borderio, along the Mapocho River. Out of this list, Zanzibar has the most varied international cuisine, ranging from Pad Thai to truffled raviolis and even beef curry. Each dish has been carefully tailored to offer the most authentic flavor and presentation from its respective corner of the world. The terrace offers a nice view and a more ethnic style of eating while sitting on small cushions and enjoying Santiago`s unique sunset. 
---
Borago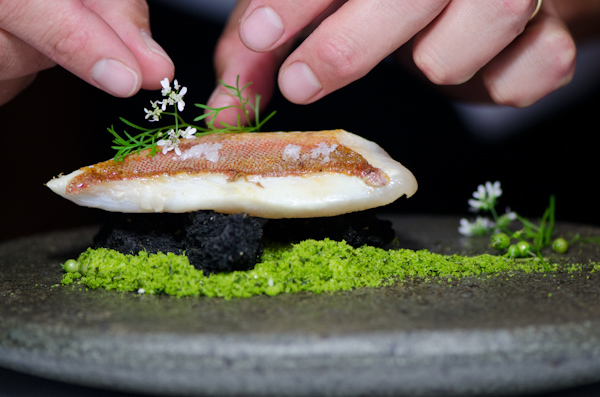 Considered to be the 8th best restaurant in Latin America and Chile`s top restaurant, Borago is a unique experience in itself. Each meal is delivered by one of the chefs or kitchen hands and explained before one is able to try it. A visually stimulating journey through Chile`s finest cuisine, it is worth trying at least once. Much like Spain`s El Bulli, Borago is at the peak of Avant garde or nouveau cuisine using only Chilean products. If you are looking for a large steak or dish of the sort, this is not the place for you. Only consider this option if you are an adventurer willing to try only the newest forms of food as we know them. The Chef`s tasting menu or "menu de degustacion" is highly recommended as it has been designed for an amazing experience for all of one`s senses. Make sure you have made a reservation well in advance, as finding a place may be difficult. The price range is high, so be willing to spend around 70- 100 USD per person.
---
Pf Changs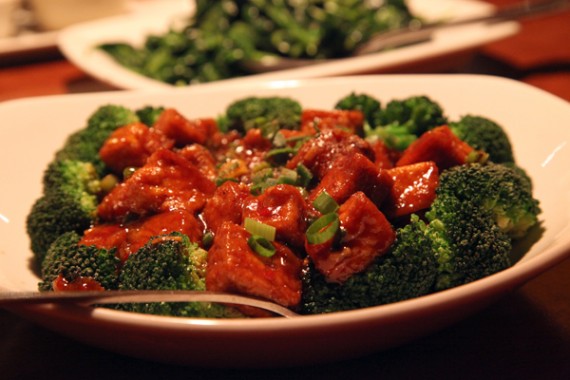 This Asian themed US chain arrived in Santiago a couple of years ago. Although its menu is not traditional or by any means Chilean, its excellent service has definitely raised the bar in the restaurant business. The dining area is well lit, modern and enjoyable with plenty visual stimulation as passersby are frequent.  It is important to note that PF Changs shares a boulevard among a handful of other international restaurants located in Parque Arauco, one of Santiago`s better known malls. A crispy-spicy shrimp entrée and General Tso`s chicken main course are common, however the entire menu deserves to be looked at as well. With a mid price range, the visit will be well worth it.
---
El Meson de la Patagonia
One of the best Chilean restaurants, El Meson de la Patagonia is a gem hidden from plain sight. Located in the town of Lo Barnechea, a suburb of Santiago, El Meson is more commonly know of through word of mouth. Its rural setting is capable of making one forget about city life while being able to enjoy a roast lamb barbecue, fresh King crab (in season from July to November) and other traditional meat, seafood and other dishes accompanied by pisco sour, or even champagne, if the occasion arises. Be willing to spend around 40 – 50 USD per person for a great experience.