One of the best parts about going to a new country is learning about different everyday activities, as well as the cultural ways in which special events are observed. Attending holiday celebrations, birthdays, and other special events also provide new experiences when observing familiar events.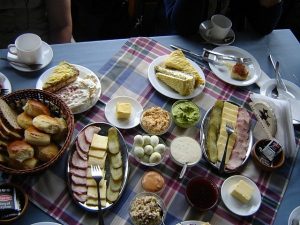 Once (pronounced "on-say") is a small repast that takes place around five or six PM daily. It is essentially an afternoon tea, and approximately eighty percent of Chilean households observe it. Tea and coffee are typically the centerpieces, although wine and beer are common additions. Foods such as pastries, empanadas, fresh bread, and mashed avocado are commonly served at once. If you are invited to visit someone's home in the afternoon, it is a friendly gesture to bring something to contribute to once. A small cake, a box of nice tea, a decent cheese, or a jar of artisanal jam are all good examples of what to bring.
Asados are weekend barbeques held throughout spring, summer, and fall. Meat is centric and almost always grilled over charcoal. Most parks offer public grills, or quinchos, in which to host an asado. Households and apartments with significant outdoor space are frequent hosts as well. Asados typically go on for hours and food is eaten gradually- a few steaks may be cut into smaller pieces so guests can share and eat a little at a time. When inviting guests to an asado, it is typical to ask them to bring a package of meat or some drinks. Potato chips are a common side dish, although more elaborate foods such as salads or rice dishes go over well too.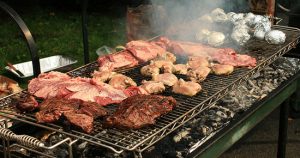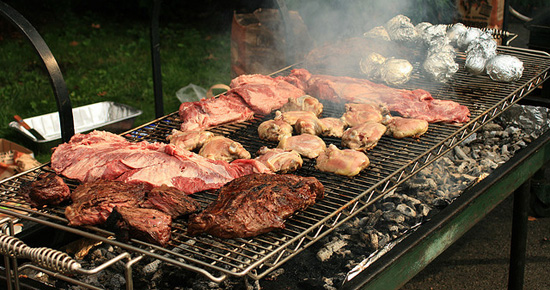 Birthdays are celebrated however the person whose birthday it is wants to celebrate! Wrapped Birthday gifts are common, although they are often unwrapped right when they are received, rather than all at once later in the party. It is sometimes viewed as bad luck to wish someone a Happy Birthday prior to their actual day of birth, which is good to know when attending weekend parties. Children's birthday parties are also social events for adults, and drinking alcohol is often acceptable, depending on the household.
There are typically two wedding ceremonies per marriage in Chile: a state wedding and a church wedding. The state wedding is performed at a civil building, and usually only intimate family attends and has a small celebration afterwards. The Church wedding is a large affair with a ceremony, dinner, and party late into the night.
Christmas is essentially celebrated at midnight, after families and friends gather on Christmas Eve. Midnight is when gifts are unwrapped and enjoyed. Children and adults sleep in late and relax on Christmas Day, sometimes poolside or in the sun. Christmas falls in the beginning of summertime. New Year's Eve customs for luck are numerous and common, including eating a spoonful of lentils at midnight, walking around the block with a suitcase, and wearing yellow underwear on New Year's Day. Chileans often celebrate the stroke of midnight with their family and join their friends for the rest of the night. Valparaíso is a common destination for those in Santiago who want to celebrate loudly with parties and fireworks (although there is plenty to do in Santiago as well).
Chilean customs are fun to learn, and Santiago has a culture of its own. Surprises and great memories are in store for all those who find themselves celebrating special occasions in the Chilean fashion.