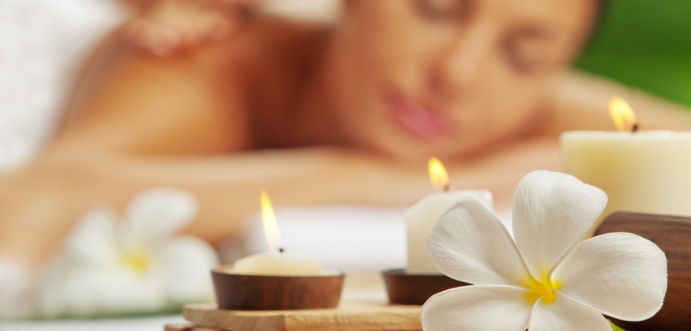 Relax & Recharge
Whether you're in Santiago on business or pleasure, you should certainly make time to unwind and decompress—the city is beautiful, but can be a bit stressful at times.  Fortunately, there are a huge variety of spas in Santiago, ranging from the basic and inexpensive to the complex and upscale.  No matter what treatment you are looking for, you can find a spa that has it in this city.  In the downtown area, you can find great standard spa treatments like massages and facials for incredible prices. Many of the pricier spas are located in Vitacura and Las Condes and cater to the wealthier crowd, offering services with cutting-edge technology and highly-trained professionals.
Spas in Santiago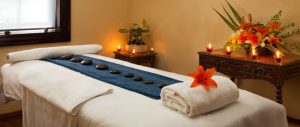 If you walk down any street downtown, you'll pass by a place offering massages, facials, and other beauty treatments.  A word to the wise: be careful about these spots.  There isn't much regulation of cosmetology licenses in Santiago, so many people practice after having simply learned from an apprenticeship.  You'll want to do a bit more research online or call ahead to make sure you'll be serviced by someone with adequate experience.  One safe bet is Ambar Wellness and Spa, located in Bellas Artes.  It offers most of the normal spa services, like massages, manicure and pedicure, hair removal, and exfoliation.  It also has special packages, including a spa day for men.  You can rent the spa for group events as well. Check their website to make reservations and find out about promotional offers.
Affordable Therapies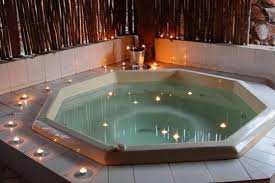 A wonderful mid-range option is Equilibrio Masaje Spa, with locations in Las Condes and Providencia.  Like Ambar, it provides your standard range of treatments.  However, it also specializes in hydro-massage therapies, with packages ranging from CLP 22.000 to 35.000 depending on the duration and the services provided.  Beyond this, it offers several alternative massage methods, such as Thai and Reflexology.  There are special packages for couples and pregnant women as well.  Massage therapists are also available to attend parties and such, and even offer in-office chair massages for business events. Reservations can be made via email or telephone.
High-end Treatments & Luxurious Facilities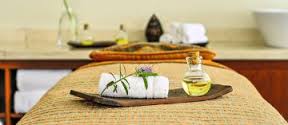 For something more high-end, one of the best options in the city is BowSpa, located in Vitacura.  This holistic health-spa offers a huge selection of treatments using only all-natural products and cutting-edge technology.  It has beauty treatments, such as self-tanning and hair coloring using organic, environmentally-friendly products.  However, its main focus is relaxation therapies.  You can book a meditation session or enjoy a magnetic therapy massage.  Many of the standard massage treatments are similarly priced to the other spas mentioned, but the more technical or alternative treatments cost more.   Their website has a complete list of treatments and prices, and reservations can be made via email, though they should be made in Spanish.
These are just a few of the countless options in the city.  Many upscale hotels have full-service spas: the W, the Grand Hyatt, the Sheraton, and the Ritz Carlton are just a few that offer luxury treatments.  If you don't speak Spanish, you should mention this when making your reservation so that the spa can try to make accommodations.  Obviously, the pricier places are more likely to have English-speaking personnel. Tipping is not required but recommended, especially for longer treatments.  10% is standard.