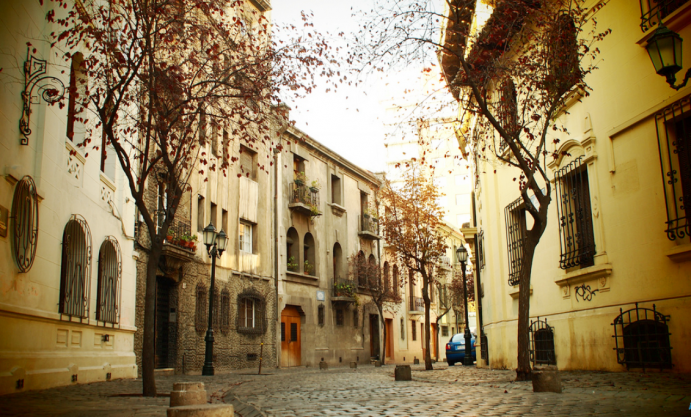 For Big Cities Lovers
If you decide to spend a holiday at Chile´s capital chances are that one of your main interests as a traveller is to explore big cities. The good news is that, you got it just right! Santiago is undoubtedly the right destination for those who like the bustle and endless typical offerings of large metropolises. In case this is your first visit to the most popular destination in Chile, don't ponder when faced with the option to embark on a Santiago city tour. During one of these tours you will learn about the history, architecture, day-to-day life as well as the fascinating contrasts of the Andean capital.
Santiago City Tour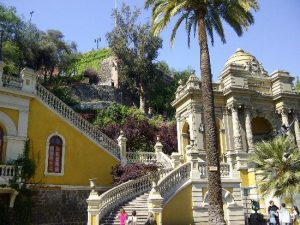 Embarking on a Santiago city tour is to experience the past and the present of this 500-year-old city. So, when hiring this service from a company make sure that your guide has that extra passion, which is what usually makes all the difference in a tour like this. To talk about the origins of Santiago Chile is to talk about Santa Lucia neighbourhood. Therefore; various Santiago city tour offered by tourist companies following history´s timeline set off at Cerro Santa Lucia, the very place where the city was founded by Pedro de Valdivia in February 1541. An alternative to Cerro Santa Lucia is Plaza de Armas, where the colonial period still lives on on the local architecture. But the Andean country's capital hasn't been stuck in time. The proof of this is the incredible modernization the city has experienced over the past 25 years. A fact the makes Santiaguinos very proud. One of the parts of the tour that surprise tourists the most is when they enter an area of Santiago popularly called "Sanhanttan". You get it, right? Modernity in this sector of the capital is present in buildings such as the Titanium Tower, World Trade Center de Santiago and the Gran Torre Santiago. Additionally, the El Golf neighbourhood brings luxury and sophistication to these surroundings. Not only known for being the financial district of the country, El Golf is also recognized for being one of the noblest and most expensive neighbourhoods to reside in the city. To know Sanhattan is to explore at least a little of the following vicinities: Providencia, Las Condes and Vitacura, the house for the upper middle class families of Santiago, large companies and beautiful urban parks.
How does a Santiago City Tour work?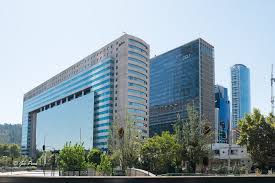 If you are convinced and have decided to take part on a Santiago City Tour, there are some aspects you should take into account. Perhaps, the most important one is to allocate an entire morning or afternoon of your holiday for this activity; which, depending on the tourist company you go for, can last from 3.5 hours to 4.0 hours. These companies usually collect and take passengers back to their hotels in a mini-van, for a price ranging from USD 30 to USD 40. Find out about the stops of your tour and also where the tour will end beforehand in order to make the most out of an activity that any lover of big cities, local history and culture visiting Santiago do Chile should not miss!
SantiagoChile.com´s Tips for You.
Do not underestimate the heat throughout the summer months in Santiago. Always apply sunscreen, have a bottle of mineral water in hand and wear light clothing.
Remember to bring some cash with you. Be ready for a possible encounter with a little arts and craft market on one of your Santiago City Tour strolls. Some companies give travellers a few minutes to purchase souvenirs.
Happy Santiago City Touring!
---