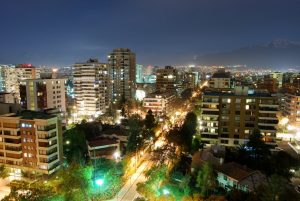 If you find five days' time to explore Providencia and Las Condes, it may be because you are staying in a hotel in the area. The side streets of Providencia are dotted with boutique hotels, and the luxury hotels a mile or two uptown in Las Condes are fantastic options for a royal getaway.
Line One of the metro features five stops in Providencia. It stretches into Las Condes, which is a larger community and requires more frequent use of buses (called "micros" in Santiago) and taxis. You will need to purchase a rechargeable "Bip" card to use the metro and micro. They are available in all metro station ticket booths.
For  anyone in need of a day of shopping, Parque Arauco, Alto Las Condes, and Costanera Center (featuring the tallest skyscraper in South America) are high-end malls where you can easily find leading brands. Although, for those looking for shoe stores and independent fashion retailers; Apumanque, a smaller mall outside metro station Manquehue, is a great location to find unique, quality pieces at a good price.
For a day outdoors in the temperate climate, Cerro San Cristobal is a prime destination. Although its better known entrance is in the neighborhood of Bellavista, there is another entrance in Providencia, near the end of Pedro de Valdivia street. From there, it is a short walk to the Japanese Garden or to the longer trails that lead to some of the best metropolitan views you can see.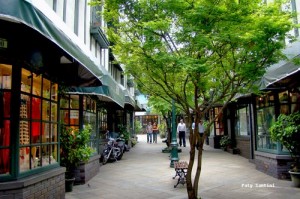 If you are feeling adventurous, try taking a bus or taxi to Parque Padre Hurtado in Las Condes. For a five-hundred peso fee, this park features acres of footpaths, grassy hills, ponds, playgrounds, and other scenery- all in the towering presence of the Andes mountains. There could be a public event to attend, such as a beer festival or an outdoor concert. Or, you could swing by a supermarket for coal and meat to barbeque at one of the dozens of "parillas," or grills.
A late dinner is a great way to start a night out, sushi and Peruvian food being local favorites. Around metro stations Tobalaba, Los Leones, and Manuel Montt are clusters of distinctive bars that feature various full menus, music, and entertaining characters late into the night. Providencia is known for its large population of foreigners, and you will likely meet friendly locals interested in learning about your experience and practicing their English. You could even meet local expatriates who have been through your hometown in their travels.
The eastside of Santiago is generally upper-middle-class and quite safe, as long as you are sensitive to the political weight of economic class issues in Chile. In spite of the sense of security in this neighborhood, pickpockets are still a persistent risk. Keep your eye on your belongings, especially when on the metro, on buses and at stations. Nonetheless, five days in Providencia and Las Condes will leave you relaxed and recharged, with fine memories of charming and easy-to-find places and social situations.