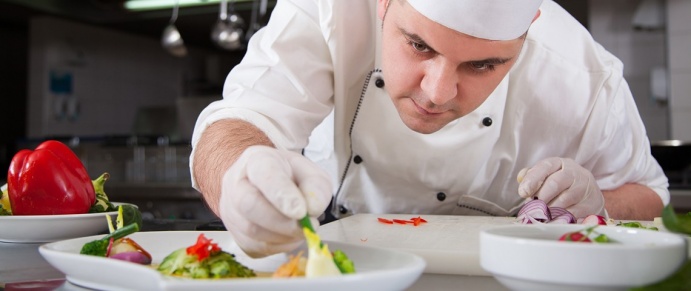 Peruvian Restaurants in Santiago
While travelers to Santiago may hope to sample all of the food that Chile has to offer, after a few meals, Chilean food can become a bit dull.  Of course, it's delicious in  its own rite—satisfying chorillanas; quick and tasty empanadas; the ever-present completos.  But one thing that is inarguably lacking from Chilean cuisine is variety.  Fortunately, Santiago is a multicultural metropolis, with an array of restaurants ranging from Mexican to Chinese.  However, all these international flavors have nothing on what is quite possibly the favorite style of food in the city: Peruvian.
Lots of Flavors & Aromas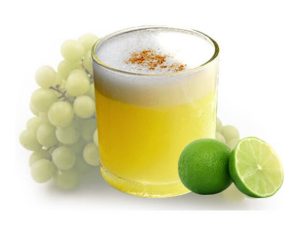 Walk around any area of Chile´s capital long enough and you're sure to spot a Peruvian restaurant in Santiago.  This cuisine, widely regarded as the best in South America, is especially prominent in the big city, likely due to the influx of Peruvian immigrants and the proximity of the countries.  The restaurants range in price and quality, but they all serve up staples such as fresh ceviche, a creamy and tangy aji de gallina, and a freshly-poured pisco sour.  Any visitor hoping to get a true culinary panorama of Santiago should dine on at least one Peruvian meal during their stay.
The beauty of Peruvian food in Santiago, besides its ubiquity and variety, is that it exists in all areas and at all price ranges.  At the lowest end, there are the restaurant stalls in Tirsa Molina, another market just south of La Vega. Enter the market and head up the escalators to the restaurants on the top floor.  Especially on the weekends, watch out—the aggressive waiters at each stall will try to pester you into dining with them.  Take your time and browse what each locale has to offer.  The majority of the spots offer a menú—bread, soup, salad, and an entrée—for CLP 2500 to CLP 5000.  This is a great place for a quick but authentic experience—just make sure you watch your belongings while you dine, and remember that alcohol isn't an option at these spots.
Options for all budgets & tastes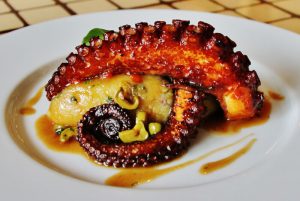 For a mid-range dining excursion, check out Aji Seco, a long-standing fan favorite with locations downtown and in Providencia (as well as some surrounding comunas).  This is the most popular Peruvian restaurant in town, offering a wide range of options at decent prices.  This is the best choice for a family meal—it has basic things for children and some more complex dishes for culinary aficionados.
Lastly, if you're looking for an upscale eatery to celebrate a special occasion or commemorate your trip, try Astrid y Gastón in Providencia.  The restaurant is one of three of famous Peruvian chef Gastón Acurio's restaurants in Santiago—he has various restaurants with locations all over the world.  In Santiago, he has also opened Tanta and La Mar—both Peruvian and both rather pricey.  But for an unforgettable meal, nothing beats Astrid y Gastón.  With several ceviche variations, delectable entrees and desserts, and an award-winning wine menu, this is one of the most impressive restaurants in the city.
While popular, the restaurants listed here don't even scratch the surface of the Peruvian food available in Santiago.  There are many Peruvian restaurants, and even more eateries offer Peruvian options or fusion-style cuisine that draws on Peruvian flavors.  There are delivery options, take-out spots, and sit-down style restaurants at all price ranges.  Don't miss these widespread delights during your trip to Santiago.