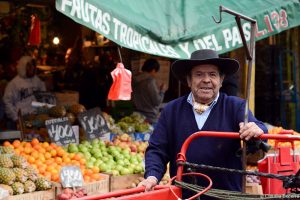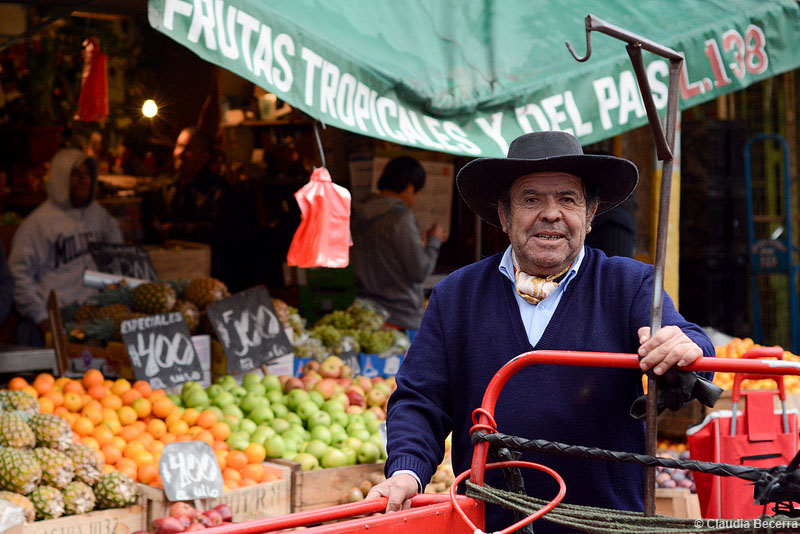 La Vega Central – Market Santiago
If you have the time, stamina, and curiosity, La Vega Central Market is a totally unique experience for your trip to South America. Here you will find extensive arrays of vegetables and fruits grown in the Central Valley of Chile, not to mention all of the spices, nuts, fish, cheeses, meats, household cleaning supplies, tools, and gadgets you could possibly ever need, all found at the cheapest prices in Santiago and open seven days a week, 365 days a year. La Vega market finds it home near metro Puente Cal y Canto on the yellow line, in the comuna Recoleta. If you are wandering or walking through the area ask any friendly local for La Vega and they will point you in the right direction.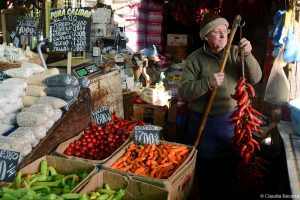 Not only is it a practical place to find the freshest foods at a great price, it is arguably one of the best cultural experiences in Santiago. In addition to your weekly produce, here you can buy fresh fruit juices, sample an authentic Peruvian dessert, Suspiro Limeño, pick up a few 20-cent sopaipillas, fried pumpkin dough topped with spicy pebre, or salsa, or cool off with a refreshing mote con huesillo, a popular summertime beverage made from wheat and fresh peaches.  For a full list of goods that are sold in the market check out their website: http://www.lavegacentral.com/.
Although many vendors sell the same kind of fruits and vegetables, don't worry about looking for the cheapest one, they all sell at almost exactly the same price. As a foreigner you shouldn't worry about getting taken advantage of with prices, as most are clearly marked, and many ex-pats and foreigners frequent La Vega, so vendors are accustomed to seeing foreign faces. Vendors are friendly, inquisitive, and willing to help you out, but on very busy weekend days, vendors are there to do business and may ignore you or shoo you away if you take too long in deciding what you want. As this is a very crowded market, just remain aware of your money and possessions at all times. Luckily you won't need to bring much cash into the market with you, as everything is very inexpensive. That being said, make your life and the life of every vendor easier by carrying small bills and coins. Many times if you only have a $10,000 or $20,000 peso bill, they will wave you away not finding it worth their while to either give up all of their small bills or track down your change. Most vendors sell in bulk, and buying everything in kilos, while still very cheap, can quickly become heavy so make sure to bring a backpack or sturdy bag. Also, don't wear sandals. The rapid turnover of juicy and leafy fruits and veggies can result in a messy or sticky floor.
Whether you go to pick up your groceries for the week, or just to check out the unique atmosphere, La Vega market is a must-see for your trip to Santiago. Make sure to try out a new and foreign fruit or vegetable, you will not be disappointed!
Update to this post.
We´ve found La Vega Market listed as one of the best markets around the world!
Find out where it came in "The 45 Best Markets Around the World Selling Fresh Produce"
Article by:
Emma Fritz