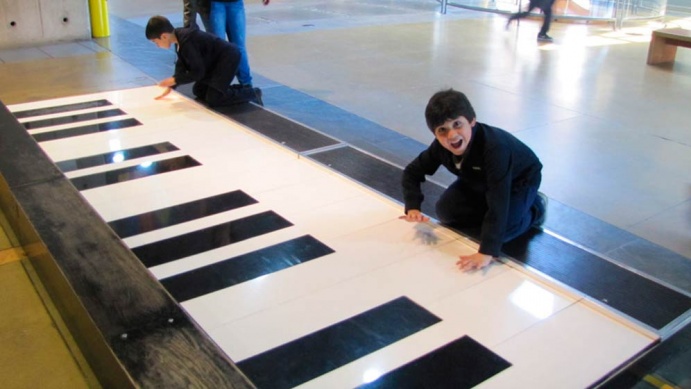 Educational Activities 
Santiago is certainly a city with something for everyone at any age, what makes it an ideal urban destination for the whole family. If you are traveling with the kids and still are not sure about where to take them, the Interactive Mirador Museum (MIM) is an excellent option.
You know that place, just like in the movies, where you can play on a giant keyboard jumping back and forth? Well, this is only one out of the many fun activities this magical destination in Santiago has to offer for your family members. After all, it's no wonder why the museum follows the motto: "a place where everyone goes back to being a child."
The Interactive Mirador Museum (MIM)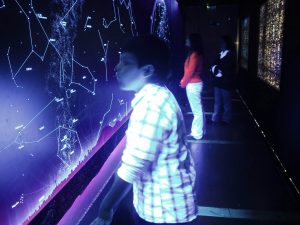 The aspect of this museum that makes parents fall in love with it is the fact that the activities not only bring a lot of entertainment for little ones; but they are also incredibly educational. Being science topics the most present ones on the exhibitions, presentations, games and activities themes. The earthquake and tsunami simulations are undoubtedly the most popular of all. On a clear day of mild weather the museum's gardens also have plenty inviting spots for a picnic and outdoors play. To make the most of what the MIM has to offer, schedule at least 3 hours of your family´s time to spend there. If you think it seems too long… well, some say that even an entire day is not enough! Plenty visitors come back right on the next day for a second helping of fun. With so many other things (Selva Viva) to explore in the capital, however, a sigle well-planned tour will provide you with incredible activities during your visit to the Interactive Mirador Museum. The kids will love it!
Shops & Admission Fees
Inside the museum there is a small convenience shop, where a limited range of snacks can be enjoyed during a deserved break. If you are looking for a simple meal, on the exterior area, there is a cafeteria with a slightly larger selection of sandwiches , snacks , cold and hot drinks. MIM's souvenir shop offers a variety of books, games and toys. A great way to take with you a little more of this unforgettable experience, and make it last much longer. In the museum, payments can be made ​​by credit card and cash. The entrance fee for children up to 12 years old costs CLP 2,700; for individuals over 12 years of age it costs CLP 3,300 . According to the official website of the Interactive Mirador Museum, the entrance fee is halved on Wednesdays. The museum also provides strollers and wheelchairs. If you need any of these services do not forget to bring your passport with you, since it will be solicited.
How To Get There & Observations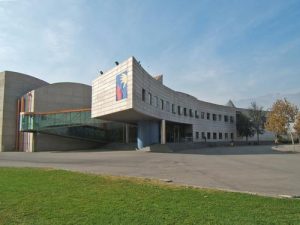 The museum is located in La Granja neighborhood, which probably is far from your hotel. La Granja is quite far away from Santiago Centro. Furthermore, the downside here is not only the distance, but the fact La Granja is not exactly known for being one of the safest areas in the capital. So, it is strongly recommended, after taking the metro and exiting  Mirador metro station on the green line, taking a taxi to the museum, this should not cost you more than CLP 3,000. On the other hand, if you are not easily intimidated, a walk from the Mirador metro station to the museum takes less than 20 minutes. In case you decide to take a taxi, see if you can negotiate with the driver to either await you and your family at the museum, or pick you up at the end of your activity. Hailing a taxi outside the museum is not very easy, as they are not frequently seen driving by. The museum opens from Tuesday to Sunday from 9:30 hours to 18:30 hours; the cafeteria only opens at 11:00 hours and closes, together with the museum at 18:30 hours.