Lots of Fun, Good Music and Style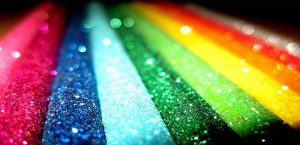 It wouldn´t be fair to compare Santiago´s gay scene with that of Rio de Janeiro, or even Buenos Aires. However, one thing is certain about the nightlife offers for this niche public at Chile´s Capital: there is no shortage of options! As you already might expect, most of these destinations are located in Barrio Bellavista; not a surprise really, especially when you find out this neighbourhood is one of the city´s most diverse, fascinating and, therefore, sought after destination for an exciting night out, by both the locals and tourists. As for the lively, popular vicinity Providencia; well, although the choices there don´t outnumber downtown´s offerings, there are still enough places where the music and ambiance are exactly what you might be looking for.
Don´t worry, if your stay in Santiago is at either Santiago Downtown or Providencia, you won´t need to go very far at all to spot some of the most popular gay clubs of the city. We have selected a few to give you a head start. At each of the nightclubs listed here lots of good-looking people, amazing soundtracks, playing all night long, and delicious cocktails are, just to say the least, aplenty!
FAUSTO

Also known for being the longest standing gay club in South America, Fausto boasts a huge, loyal clientele that has been returning to its dance floors for over 15 years! You have to agree that there is no better proof for the fantastic music and unique atmosphere delivered by this 30-year-old club, right? The cover bands here are top quality and incredibly popular too. Fausto has three bars, two dance floors and other spaces to set the scene for a most unforgettable night. We bet you will be returning sooner than later!
http://www.fausto.cl
Address
Av. Santa María, 0832
Providencia
CLUB MIEL

The hallmark of this gay nightclub in Santiago is without a doubt the incredible selection of pop music the DJs consistently get so dam right! There is also all the ingenious different thematic parties taking place every weekend. These parties gather a fun audience that dance all night through and make sure they really enjoy themselves. That is certainly the priority around here. Although, if your motif for a night out asks for a little more privacy, to celebrate a special date or occasion, there is a VIP room at CLUB MIEL with all the good chances of being exactly what you need. https://www.facebook.com/MielClub?fref=ts
Address
Av. Francisco Bilbao, 465
Providencia
VOX POPULI

A pub, a bar, an art gallery, a place with a lovely open-air terrace where you can just lay-back and sip on a sophisticated cocktail or a hot drink, the right destination during the day and night. Here, Santiago´s general and gay public blend into one. The selection of tapas and drinks on Vox Populi´s menu makes this bar/restaurant also a great choice for a meal with friends or a romantic dinner. The building has two large rooms for art exhibitions as well as an underground floor, where events such as book launches and readings take place. Super trendy!
http://www.pubvoxpopuli.cl/
Address
Ernesto Pinto Lagarrigue, 364
Bellavista
And, of course …
BUNKER

Not surprisingly located in Barrio Bellavista, this is perhaps, the most popular and well-known gay nightclubs in Santiago; and, even though, some complain about the pricey drinks and fees; the music, the shows, the ambient and setting of this place make Bunker a must-go destination for anyone looking for what it is best in Santiago´s nightlife. The 45-minute drag shows, scheduled on Saturdays, are simply jaw-dropping, this is Bunker´s highlight and it is highly praised by all its goers. Do not miss it!
https://www.facebook.com/Bunker.Espectaculos
Address
Bombero Nuez, 159
Bellavista