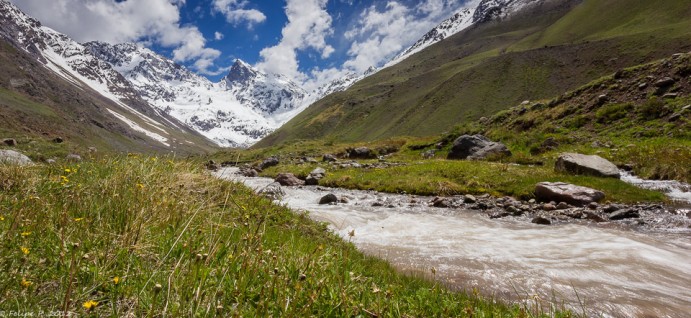 Cajón del Maipo
If you're only in Santiago for a short amount of time and want to escape city life to explore the beautiful Andean countryside without traveling many hours north or south, Cajon del Maipo is the perfect destination. Cajón del Maipo is a canyon located southeast of Santiago and is basically one long, winding road through the canyon running alongside the Maipo River. The capital town of the region, San Jose de Maipo, is located within two hours of downtown Santiago, and is accessible by car or public transportation.

There are many outdoors activities to partake in through the valley. Hot springs, skiing, rafting, trekking, climbing, small-town exploring, horseback riding, canopy tours, spas, paintball, zip-lining, wine tours, cabañas, and best of all, camping. Cajón del Maipo is a prime camping excursion for a weekend away from Santiago. There are many different campsites offering different amenities, including covered shelters for your tent, picnic tables, barbecue grills, electrical outlets, bathrooms, showers (sometimes with hot water), football fields, games for children, ping pong, and swimming pools. Not all campsites offer these amenities, but many do. Prices vary from high season to low season, but on average run between $5,000-$12,000clp per adult, per night. If tent camping isn't your style, almost all campgrounds have "cabañas" you can rent for the night. Prices vary but you can find them by accessing the individual campground websites: http://www.cajondelmaipo.com/camping.php. A truly special place to stay is Cascada de las Animas. They offer many amenities on their campground, and their cabañas are unique and beautiful.  Also, there is an "English" option on their website for easy viewing: http://www.cascada.net/. With all campsites, make sure to call and check for availability first.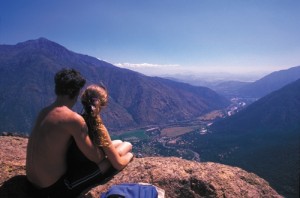 Camping:
When you go camping, it is recommended to do your grocery shopping in Santiago before you leave. There are small markets and liquor stores in San Jose de Maipo and other small towns, but it will be more expensive and the selection will be limited. Bring warm clothes, blankets, and a sleeping bag because even in the middle of summer, it is cold at night in the mountains. Bring plenty of food and water, carbon, or coal, for your asado, alcohol if you wish, and plenty of games and music to enjoy your camping trip al máximo! Also make sure to check out the stars at night, it is one of the best places to see them away from the light pollution of Santiago.
How to Get There:
If arriving by public transportation, take the Metro Line 5 to Bellavista la Florida, where you can access the bus terminal. Take Metrobus 72 towards Plaza de Armas San José de Maipo, which should take about one hour. If you are camping on a whim, ask the bus driver to drop you off at a camping site along the way, or to direct you to one. If you do manage to rent a car, there is so much to explore in the canyon, and it is definitely worth a weekend trip experiencing the small towns and wilderness of the Andes in Chile.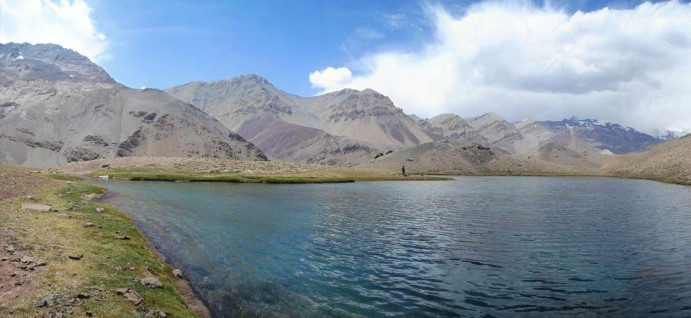 Enjoy your time outside of the city, bring a camera for the beautiful views, walk along the river, and breathe in the crisp and clean air of the Andean mountains.
Article by:
Emma Fritz