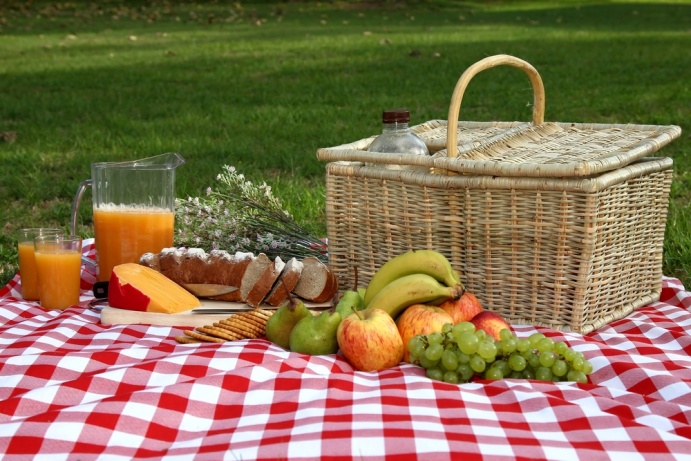 A Great Way to Enjoy Santiago´s Green Areas
Visiting a new city, making sure you arrive on time to any tours and attractions, strolling around and making the best of your time there can be an exhausting experience after a while. A good solution to rest for a bit would be to relax in one of Santiago´s many green areas. People in the city love their green areas and it is common place to see these areas full of people, especially during lunch hours. Santiago´s privileged climate allows people to be outdoors most of the year, with winter being the exception.
If you want to unwind and have some time alone or with your travel partners a picnic is surely the way to go!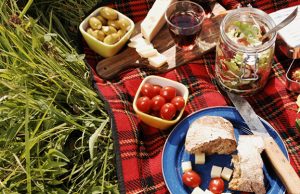 The ideal way to do this would be to go to a supermarket and pick out the ingredients of your choice. If a supermarket is not available close by there are many corner stores and bakeries that offer fresh bread and most of the times even have cold cuts and different assortments of cheese and even empanadas. Fruit, ready-made salads, bottled water or any other beverage as well as napkins are some of the items you could have on your picnic checklist. If you would like to limit your shopping time and go for something easier you could always go up to a restaurant of your choice, whether it be sushi, sandwiches, salads or any other dishes you could imagine and order something to go and save yourself a bit of time.
Now that the food part has been covered, where to go?
Best Picnic Spots in Santiago
Depending on the area of Santiago you find yourself in there are many options available. Some of the more popular parks and open space to have a nice picnic are:
Parque Forestal (in Santiago Downtown): One of the more cultural and traditional parks in Santiago, this area is a favorite for museum goers as it is close to The Chilean National Museum of Fine Arts and walking distance to the Bellavista neighborhood.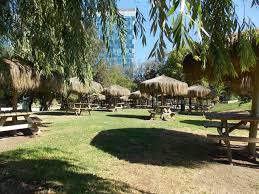 Parque Araucano
(in Las Condes): Set in the middle of Santiago´s financial district there is still ample space to relax. This park is close to one of Santiago´s well known malls and has picnic tables ready to be used by its visitors.
Parque de las Esculturas (in Santiago Downtown): Located along side the Mapocho River, this park has over twenty sculptures made by some of Chile´s prominent artists. The park itself is not too big but does contain interesting works as well as some endangered species of trees worth observing.
Parque Bicentenario (in Vitacura): With over 24.000 visitors a month, this fairly new park has become a favorite for people of all ages. With flamingos and artificial lagoons, it is definitely worth the visit.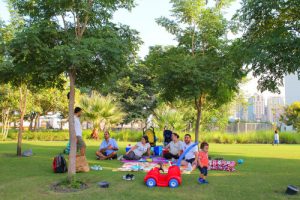 Parque Metropolitano
(in Providencia): One of the larger green areas and home to
San Cristobal Hill
, botanical gardens and even a small zoo, Parque Metropolitano offers some of the best views as well as nature in the city. Be sure to plan adequately for this trip as there are many options and places to go.
The parks mentioned above are a few of many picnic areas to go to when in Santiago. The Mapocho River running along most of Santiago always has space to sit and relax. As you walk along the city you will find many small green areas and plenty of plazas where you can enjoy your picnic adventure.